Euro Truck Spares has expanded its range of scania spare parts to include a wide selection of air filters for trucks and buses. This includes replacement parts such as air filters and air cleaners. We stock all types of scania air purifier for scania trucks and buses. We provide scania truck filters that are high quality and designed for the exact dimensions of your scania truck or bus. 
Scania air purifiers efficiently clear the air to the engine, ensuring good fuel efficiency and a long engine service life, because they remove more than 99.9% of particles from the air. The Scania air filter is designed to provide a low pressure drop, so you can run your vehicle at full throttle without compromising the performance of the engine.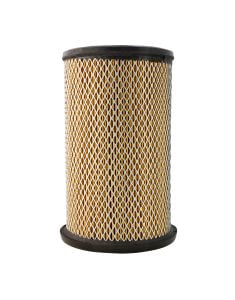 Air filtration systems protect against dust in the air and reduce the number of harmful particles entering the truck or buses. If polluted air enters the engine, this may damage the engine. The Scania air filter provides improved filtration by ensuring that no unclean air passes the filter and thus increases the fuel efficiency. It is important that the air filter be able to filter the air no matter what the operating environment is. When particles get through the air filter, the engine's service life is shortened. Engine parts such as slide bearings, pistons, cylinder liners, and turbo compressors will become worn out due to dust that reaches the engine.
Product Features:
Advanced Filtration Technology

Provides clean air for the engine

Long service life

Easy installation

Increased fuel efficiency while reducing emissions

Precise Fit
Get your Scania Air Purifier from Euro Truck Spares
Euro Truck Spares has a range of quality truck spares products for commercial vehicles, including filters, tyres, batteries, lighting, engine parts, exhausts, brakes, suspension components, steering gears, drive shafts and clutches.
We are one of Australia's leading suppliers of scania bus and trucks maintenance equipment and spare parts. If you need an air filter for your truck or bus, then contact us today and we'll send it out to you immediately.
Contact us today!