Scania Truck Suspension Parts
Scania Truck Suspension from Euro Truck Spares is the complete solution for your Scania truck suspension needs. We have been supplying genuine spare parts to the motoring public. Scania truck suspensions are made up of a series of components that enable the cab to move freely over uneven surfaces. These include shock absorbers, springs, air ride, and hydraulic dampers.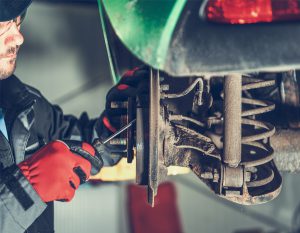 Shock absorbers are used to absorb shocks caused by bumps and vibrations in the road. They allow the driver to feel comfortable and safe while driving. Springs provide resistance against movement and help maintain an upright position. Air ride uses air instead of springs to cushion vehicles. Hydraulic dampers are designed to help control vehicle movement and protect sensitive equipment from damage. Including these kinds of features in your scania truck suspension system helps ensure that your truck has a smooth ride. This makes you and your passengers more comfortable, especially when you're travelling through rough terrain.
Scania's cab suspensions feature shock absorbers and suspension bellows that are designed to provide the best possible comfort. Different cabs vary in weight and height, they have different movement patterns. This is why a precisely matching combination of shock absorbers, springs, and air bellows are required. The cab suspension's various components, including the air bellows, springs, shock absorbers, and link yokes, can all be replaced and reconnected as needed.
Product Features: 
High Quality Shock Absorber Components

Engineered to reduce noise levels whilst providing superior ride quality and handling characteristics.

Long Lasting Products

Unique combinations

Separate parts
Complete Solution for your Scania Truck Suspension Needs From Euro Truck Spares!
Euro Truck Spares offers the widest range of Scania replacement parts on the market. We stock everything from brakes to radiators, exhaust systems, clutch kits, transmission components, engine mounts and much more. If you're searching for scania truck suspension then you've come to the right place. We supply quality products at affordable prices.  Contact us for your truck suspension needs!
Contact us today!