The brake system is the most essential safety equipment in an automobile, and its key components are the brake discs, callipers and brake pads. Euro Truck Spares Australia stocks a wide range of Scania truck brake parts. Our products include brake systems for Scania trucks such as hydraulic drum brakes, electric brakes and air brakes. We can provide our customers with complete solutions including brake components and kits, service and repair.
Scania brake is designed to provide superior braking power and improve vehicle performance. The Scania brake uses friction technology to control wheel speed on any type of road and gives drivers the absolute surety of stopping safely. Scania brakes produce a consistent braking force over the life of an individual brake pad.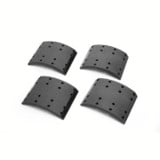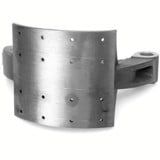 Brake parts include drum brake linings, shoes, drums and callipers, vacuum booster pistons, master cylinder cylinders, brake lines and hoses, wheel rims, hubs and wheels, power steering pump and seals, and a whole lot more. The brake calliper is a critical component in the braking system. The Scania brake callipers are designed with safety in mind. The calliper must provide a full braking effect whenever required, regardless of the operating environment.
The brake disc must be able to endure temperatures of up to 900 degrees. Wear sensors and expansion grooves must be correctly positioned on the brake pads. Scania brake discs and pads are constructed of materials that allow for excellent heat dissipation and resistance to extreme temperatures, ensuring that they do not crack and extending their service life.
The Scania drum brake system was created with maximum safety in mind to ensure a long service life and excellent performance in an exposed environment. The components of Scania's drum brake systems, such as brake drums, slack adjusters, chambers, and shoes, are designed to work together as efficiently as possible. Scania brake drums are designed to minimise wear and stop cracking.
Product Features:
New hydraulic drum brake callipers and pads provide increased braking force

Reduced noise level

Improved performance and reliability

Increased safety in case of emergency stops

Selected materials

Extensive tests
Euro Truck Spares – Brake Parts for Scanias
We offer a wide variety of truck brake pads, rotors, shoes, drums, callipers, and many other parts for your Scania truck. If you're after a replacement part for your existing scania truck or bus, simply choose Euro Truck Spares. For further information about our products or services, please feel free to contact us via email or phone.
Contact us today!