Scania Cabins & Spare Parts
Euro Truck Spares Australia offers various Scania truck cabins and spare parts for sale in Australia. We also have a wide range of Scania cabin accessories to keep your cabin safe and secure. We have been supplying quality Scania Truck Cabs and spare parts for over years. We offer an extensive range of Scania Truck Cab Parts including replacement truck cabs, undercarriage spares, transmission spares, steering gear units, axles and suspensions.
Our top priority is safety. We repair big components such as differentials, transmissions, retarders, and engines so that our clients may select between reconditioned or inspected used parts. Whether it is replacement parts or spare parts for sale, we stock them all.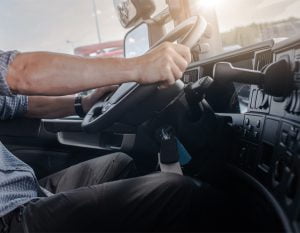 Product Features:
A wide range of options to choose from

Various types of bodywork

Rear and side door models

Different roof heights

Interior options such as shelves, tables, cupboards etc.

Available as single units or combinations

Competitive prices
We're one of Australia's leading suppliers of Scania Truck Cab Ins and Cab Parts. Our stock ranges from Scania Truck Cabs to spare parts for Scania trucks. Check out our range of products: 
Electrical & engine spare parts 

Tensioners

Mudguards

Water separators

Air dryer filters

Intercoolers

Pumps

Exhaust pipes

Exterior panels

Hoses and bearings

Seats

Rubber fittings

Headlights

Mirrors

Clutch assemblies 

Air conveyors

Brake spare parts

Gearbox

Radiators

Oil filters and fuel filters
Get the Best Scania Cabins From Euro Truck Spares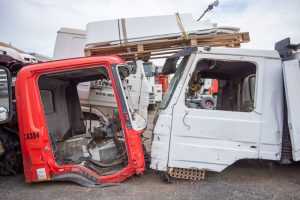 With a variety of Scania cabins, truck bed liners and truck caps to choose from, there really isn't anything stopping you from finding the right part. Go ahead and check out our website to learn more about these users and new products, including entire cabs, grilles, doors, bumpers, bull bars, windows, regulators, windscreens, air conveyors, and rubber fittings and more!
With Euro Truck Spares extensive range of truck parts, you'll always be able to find the exact truck part you need. Whether you're looking for truck caps, truck beds or truck side steps, we're confident that we have what you're looking
For any questions, you may have regarding our product range or our services, feel free to contact us via email or phone. We're here to help.
Contact us today!